Often used interchangeably, cross training and strength training are something all runners should have in their training plan.  They are, however, not the same activities.  Cross training is any activity that increases or maintains your fitness while giving you a break from your most trained modality.  That means biking or kayaking if you're a runner and swimming or rowing if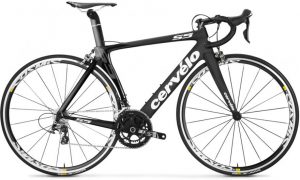 you're a cyclist.  It also means strength training.  Strength training is a type of cross training that makes your muscles stronger, not just give your body a variety of stimuli.
Cross training makes us better athletes.  It gives our bodies different stresses to respond to and leads to more flexibility with improved coordination.  It helps prevent injury, aids recovery and staves off boredom.  Having options other than running is also a must for when the weather gets ugly.  Too hot, too icy, too windy or too dangerous, you don't need to miss a workout if you have a solid cross training option ready to go.
Strength training, on the other hand, is meant to make us stronger.  Building muscle mass isn't
our goal as runners but being tougher is.  A weak core means poor posture and less speed.  Stronger legs generate more power and last longer in a race.  Unilateral strength exercises eliminate muscle imbalances and improve balance.
Runners should focus on exercises and activities that will strengthen running specific muscles while being sure not to neglect your incredibly important upper body.  Improve power with box jumps and jump rope.  Maintain good posture with push-ups and pull-ups.  Keep your core strong with planks and sit-ups.  Stay even with lunges and step-ups.
Any quality training plan will include both cross training and specific strength training.  They are key elements in building a quality athlete who is injury resistant and ready to compete successfully.
Coach Meredith