A closet isn't any good unless it's filled.  Filling one with running shoes is often inevitable for passionate runners.  Luckily there's more than not being able to find the floor to owning multiple pairs of shoes dedicated to running.  Here are three of Team ECRP's top reasons to keep several worthy pairs at your disposal.
Different purposes.  The biggest reason you'll want to have more than one pair of running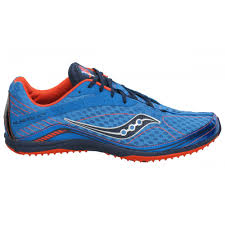 shoes is that they don't all perform the same job.  Some are built for racing on the track and others for the trail.  There are light shoes for racing and cushy ones for recovery.  Most runners train on a variety of surfaces and paces so it's important to be prepared with the right gear for your workout.  Have a pair of dedicated shoes for each environment you'll be tackling.
Models Change.  Constantly and not always for the better, in fact.  With shoe companies competing and technology changing there is always something different on the market.  Your current favorite shoe might not exist the next time you want t buy it and that can be disappointing.  Yes, you can grab 20 pairs of what you like each time you hit the store but they'll wear out too.  Owning a variety of brands and models can protect you from that disappointment.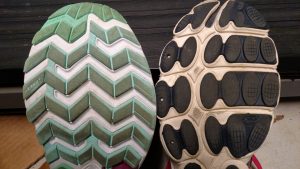 They age.  Just like everything else shoes get old and wear out.  Soles wear down and stop providing traction while insoles break down and can't give support.  Old shoes are a recipe for injury and pain and throwing on a fresher pair can really open your eyes to needing some new ones.  You can check out this post to see if your current pair needs to be replaced.
While there are lots of other good reasons to add more running shoes to your collection these are the most important ones.  Having a choice model is every color?  That's just a bonus.
Coach Meredith