All athletes know their next workout is only as good as their recovery from the last one.  If you're not able to bounce back from a tough session the next one will certainly suffer.  No matter what type of event you're training for, proper recovery is key to continuing progress.  While we can't always be perfect, here are four pitfalls you'll want to avoid if improvement is your goal.
Starve.  Eat!  Eat something as soon as you can.  Waiting too long will lead your body to breakdown rather than rebuild mode.  Protein bars, chocolate milk, your favorite protein powder or a nut buttered bagel can get you through in a pinch but you'll definitely want some protein, carb and fat within 30 minutes of wrapping up.  Next be sure to get a full, well-rounded and nutritious meal within two hours.
Get cold.  An ice bath might feel good but it's not always the best idea.  Dropping your core temperature too soon after a session shuts down the body's all important inflammation response and prevents damaged muscles from getting the nutrients they need.  This study found that heating muscles improved post recovery performance more than cooling them with a few exceptions.  When working out multiple times a day cooling can speed the recovery process between sessions.  Cooling can also aid in lowering core temperature before bed time, leading to higher quality sleep.  So go ahead and take that hot shower, it won't hurt.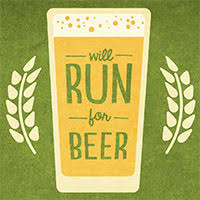 Booze it up.  That's not to say you should skip the post race party.  The entire list of pros and cons for a post run beer are covered here but if you've just finished a marathon, focus on giving your body something good for it first.  It wants it!  On the other hand, if all you were accomplishing was an easy fun run with pals, you can probably get away with a cold one along side your glass of water.
Skip the Nap.  If you're not planning a nap after your long run you're going to miss out.  Sleep is paramount to proper recovery.  There are big benefits to a little snooze.  Those include muscles being repaired, blood pressure dropping and your brain being recharged.  The best idea is always to get a good, full night's rest with 8+ hours of sleep but a nap is a great way to kick off the process.
Focus on recovering properly from every single workout and you'll see progress.
Coach Meredith