Loose hips are very important to any athlete.  Unfortunately they often get overlooked in favor of large muscle groups like the quad, hamstring and calf that are easier to stretch.  With hip extension being a major player in quality running form, tight hips can really hold you back.  Not any more!  Loose hips mean your glutes, piriformis, hip flexors, hamstring and quad can all move through a full range of motion with ease.  All of those muscles play a big part in strong running and keeping them happy can lower your risk of injury while improving speed.  Here are four simple hip stretches that will open you running powerhouse up.
Low Lunge.  This simple hip opener is a classic.  It opens the hip flexors and gets them ready to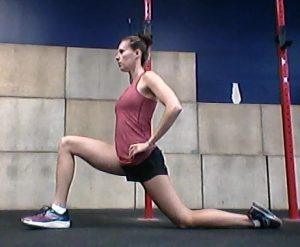 allow that all important hip extension.  Beginning in a lunging position with your back knee on the ground, push the front foot away, engage your glutes and drive your hips forward.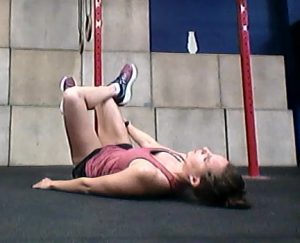 Figure Four.  Hit major muscle groups including the glutes and lower back along with your hips in Figure Four.  Being laying on your back.  Raise both knees over your hips and cross one ankle over the other knee.  This is one of the best stretches you can do after a workout to aid recovery and stay ready for your next session.
Piriformis Stretch.  The piriformis is often mistaken for the glute.  Instead, it's buried deep behind the gluteus maximus and rotates the hip outward.  While you'll also hit this muscle in a Figure Four but the spinal rotation here is a nice touch.  Begin with both legs out straight.  Cross one leg over the other and place the foot flat on the ground.  Use your elbow on the outside of your bent knee to rotate away from the flat leg.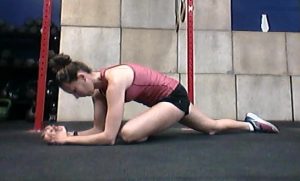 Pigeon.  This tough movement will open your hips right up.  To perform it begin in a plank or downward dog position.  Cross the leg of the hip you want to open in front of the other, aiming your foot towards the opposite hip.  Rest your elbow on the floor as you ease deeper into the stretch.
Adding these hip stretches to your warm-up, post run or strength routines, even all three, will not only feel great but make you a more mobile, injury resistant runner.
Coach Meredith