Runners need strength training.  It's an important part of building speed and becoming resistant to injury.  That doesn't, however, mean throwing a few random exercises together and having at it two or three days a week.  The key question for any strength work is 'will this exercise make me better at my sport?'  With these three varieties of lunges the answer is an absolute 'yes'.  All lunging exercises target the quads but these three specifically hit other muscle groups you need for powerful, stable and strong running.  Give each one a try and see how they can help you become a more powerful runner.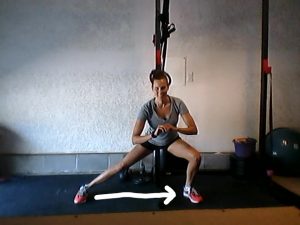 Side Lunge – Also known as the lateral lunge this version strengthens your hips and glutes.  Especially those all important glute medius and minumus muscles.
Perform It:  Begin standing with your feet together, core engaged and good posture.  Then step one foot out straight to the side, bending the knee, pushing your hips back while maintaining an upright ches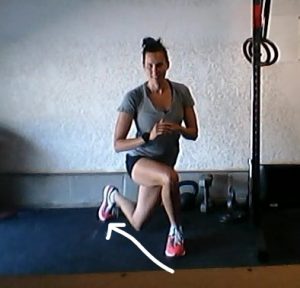 t while shifting weight to the foot that just stepped sideways.
Curtsy Lunge – You might not be getting ready to visit the queen but the curtsy lunge will help you prepare to run faster.  These lunges strengthen your hips and glutes by activating all three glute muscles, the maximus, medius and minimus.  The calf also gets some work in this exercise making it good for your whole leg.
Perform it:  Begin standing with both feet together.  Cross one leg behind the other while reaching sideways and back, just like a curtsy.  Remember to keep your chest up and your front knee above the ankle.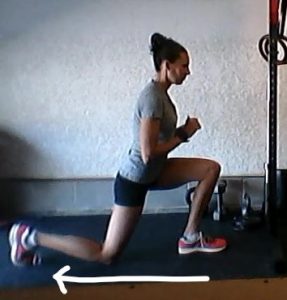 Step Back Lunge – Also known as the reverse lunge this exercise fires up your quads just like the others but generates more hamstring and glute activation than a standard forward lunge.
Perform It: Standing with good, strong posture and feet together step one foot back on the toe while dropping that knee to the ground.  Maintain a flat back and the front knee behind the toe.  A small forward lean will help the glutes get a little more work but isn't necessary.
It's easy to add weight to any of these lunges by holding a kettlebell or dumbbell at your chest.  Get out there and start lunging today for a stronger running body!
Coach Meredith