All runners know that to perform well you have to eat well.  Unfortunately when they try to eat the right things, or cut some bad things, they can restrict important nutrients, too.  Beware of grabbing the supplement bottle, however.  Too much of a good thing can cause stress on organs so focus on getting them from your food.  Here are five nutrients all runners need to have adequately represented in their diets.
Iron:  Iron provides tons of benefits to runners.  It's a main ingredient in hemoglobin that takes oxygen to working muscles.  If your iron is low, you'll feel sluggish and fatigued while recovery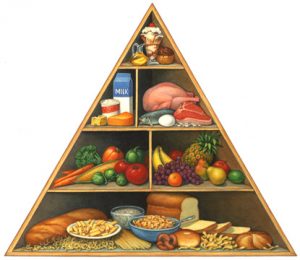 will take longer than normal.  Get it from foods like lean cuts of beef, peas and broccoli, oysters and kidney or black beans.
Calcium:  We all know calcium builds healthy bones.  Running beats those bones up.  Keep them strong and avoid stress fractures by taking enough in.  Do so with dairy, kale, almonds and calcium fortified foods.
Potassium:  Like sodium, this is one very important electrolyte.  It helps those powerful running muscles contract and relax as well as maintaining fluid balance.  You can get your fill from one baked potato, bananas and dried fruit.
Vitamin E:  This immune booster is a must have.  It's an antioxidant that also keeps blood vessels wide open and soft.  Good sources are olive oil, sunflower seeds, sweet potato and almonds.
Magnesium:  Fueling about 300 chemical reactions in the body, helping energy production and protein synthesis make magnesium incredibly important.  Most people are deficient but can remedy this by munching on a few magnesium rich foods.  Leafy green vegetables, pumpkin seeds, peas and whole grains are good sources.
Make sure your grocery list includes some of the foods listed above.  You'll get plenty of these essential nutrients and some tasty meals.
Coach Meredith