Winter training is hard.  It's dark, cold, windy, snowy or worse.  Unfortunately, working out during the bleak winter months is a must if you're aiming for a spring race.  On the flip side, it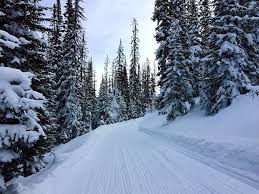 can be fun to experiment and explore new avenues for staying on track with your training.  Here are three ways Team ECRP stays on track to rock their spring races.
Mix it up.  Try new things.  Crappy weather outside can force you indoors for workouts.  That doesn't always mean the treadmill.  Try a spin class or going for a swim.  You can easily replace some of your easy aerobic runs with another activity that requires an equal effort without risking feeling like you've missed out.  You might even find something you really enjoy and want to stick with when the weather warms up.
Find a friend.  Or five or fifty or more.  Joining a training team or local running group can help you accomplish things you might not have ever imagined.  Running with a group can provide you with that accountability that helps you drag yourself out of bed on those dark, bone chilling (until you've warmed up) mornings.  A group can also help block wind while bringing laughter and memories that will keep you warm for a lifetime.
Be prepared.  Have a plan in place to deal with bad weather days.  Make sure you warm up before you head outdoors and have a dry set of clothes waiting for your return.  Most importantly, prepare your mind.  Be flexible with your winter training plan, unafraid to switch workouts to different days or perform a substitute activity.  Be sure to listen to your body but realize that pushing through a yucky run or two will only make you more prepared for race day.  You never know what you'll face at the starting line.
Use these tips to power through your winter training and be ready when the weather's nice to hit any goal you set.
Coach Meredith