Every training plan includes a long run each week, ten days or two weeks.  They can be six miles or 25 miles but they're a part of any quality training plan.  The aerobic benefits are massive while long runs also build mental strength and physical durability.  Mixing up your long run by adding a different challenge to it can make training both more fun and more effective.  Try one, or all, of these favorites from Team ECRP during your next training cycle.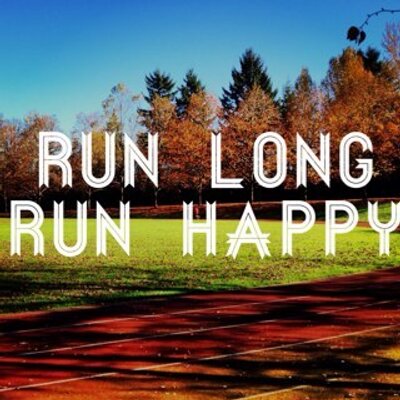 Slow + Steady.  The regular long run, performed at an easy pace, holds the pace steady for its entire duration.  This is the best type of run when you're starting to increase mileage or tackling your first 20 miler.  It strengthens your legs and your mind by making you push through the point of being tired.  You'll build resistance to feeling tired and teach your body to burn fat, our best source of stored energy.  It also won't leave you physically or mentally exhausted to the point that you aren't up for it as often as you should be.
The End.  A fast finish long run simulates those final miles of a hard race.  The last 10k of a marathon and the last kilometer of a 5k are both challenging when you're going for a new personal record.  A finish fast run will help build strength for late in the race, develop that closing kick so many runners look for and make you mentally strong.  You'll run the last few miles of your run at goal race pace or maybe the last 1.5 as hard as you can.  For marathoners, this hard workout is also a chance to check in on fueling and hydration strategies for race day.
The Race Pace.  Running miles are your goal race pace is an absolute necessity but not all of your miles should be that speed.  Adding them to your long run is another way to push your limits and adjust to feeling tired.  After a proper warm-up, do some miles at race pace.  Run a recovery mile then do more miles at goal race pace.  Examples include 3-2-1 with a mile recovery between or, for marathoners, 5-4-3-2-1.
Surge Run.  This run is just what it sounds like.  You get to surge every so often and run faster.  Start these later in your run, after the halfway point.  Pick things up to 5k pace for one minute then recover for five minutes.  You can eventually lengthen the surges, decrease recovery time or add more repeats.  Like the other long run variations, this type of workout will build strength, mental toughness and resistance to fatigue.
No matter what kind of long run enhancement you choose, it will be a hard workout.  Account for the mental and physical toll it will take in your recovery and upcoming training plan.
Coach Meredith