Most runners have heard the phrase racing weight.  It's a recognizable term that indicates your ideal weight for peak performance on race day.  Why does it matter?  For runners who are fit, exercise regularly and aren't looking to shed any pounds what difference does it make?
In truth, it can make a big difference.  The addition of 5 pounds in body weight can result in a 5% detriment to race times and vice versa.  Leaning out or dropping a few pounds without sacrificing strength and power might lead to a slew of PRs.  There are also other advantages such as more efficient oxygen delivery to working muscles and improved heat dissipation.
Leaning out or losing a few pounds isn't all about getting super skinny.  The goal is to improve power to weight ratios and become as efficient as possible.  That means muscle is incredibly important.  Having a balanced weight to power ratio makes you a faster runner.  Note that it's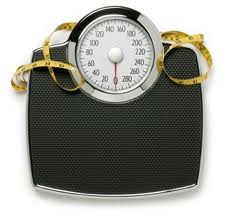 unlikely, especially for women, that you'll gain so much muscle mass it becomes detrimental to racing paces if you're not specifically eating and training for it.  Strength training, plyometric work and hill repeats all make you a more robust runner without adding bulk.
And while being at a weight where you race your fastest and feel your best is rewarding, it's not sustainable over long periods of time.  For recreational runners who race week in and week out or more often than once every six weeks an ultra lean, peak performance isn't attainable at every turn.  Nor should it be.  Professional athletes push their bodies to the max with the help of coaches, dieticians, nutritionists and doctors to monitor every metric.
The diet and lifestyle required to hit a desired weight on race day isn't easy.  It can involve strict dieting or food deprivation that aren't the key to a healthy long term weight management plan for anyone.   The rest of us lack intense guidance from professionals and shouldn't be taking big health risks.  Restricting fuel can lead to weak bones, softened immune systems and, for women, missed periods.   Sacrificing food for a lower number on the scale won't help your body get stronger or faster.  Being properly fueled is a must if you want to perform well.
Remember, your weight can and should change throughout the day, week and year.  In the end, racing weight just happens to be where your body ends up when you're peaking and shouldn't be a predetermined number on a scale.
Coach Meredith