Race season is here!  And we all want every one to be our best, or at least pretty good.  Unfortunately, that doesn't happen every time.  Bad races happen.  Sometimes we're running a training race just for fun and other times our day goes completely off course leading to results we're not happy with.  No matter which one your event is, here are some of Team ECRP's favorite ways to make any one your best race yet.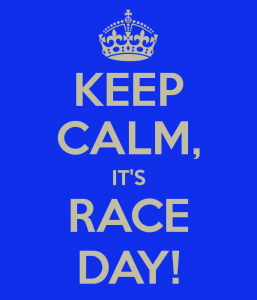 Practice.  Replicate every part of race day you can before hand.  Get up and eat like you will that morning.  Test out different nutrition strategies for during the race on your long training runs.  Then practice messing it all up.  Run in any kind of weather you can while making sure none of those winter layers chafe.  Race day is unpredictable and the more prepared you are for the unknowns the closer you'll be to having your fastest race yet.
Plan.  Know where you'll park and if the race starts where it ends or is point to point.  Figure out what nutrition is on course or if you'll need to bring what you're comfortable with.  Decide where you'll meet your family afterwards.  Doing all of these things will help eliminate unknowns which will make race day less stressful for everyone.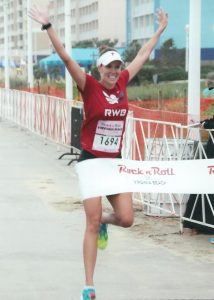 Focus on you.  You're trying to run your best race.  Not another runner's.  Don't worry about how fast the people around you go out or what they're going to do later on.  You're only in control of your own performance and pushing too hard early will cost a lot towards the end.  Stick to the plan you made during training and the rest will fall into place.
Have fun.  Getting tense or stressed out in the middle of a race is a sure fire way to perform poorly.  We run because it's fun so let's keep it that way.  Stay loose, smile at the water stop volunteers and say 'thank you' to the course marshals.  It'll keep you happy, positive and well on your way to a wonderful finish.
Use these tips and you'll be a few steps closer to having your best race day yet.
Coach Meredith