Welcome to the East Coast Run Project Running Coach Blog!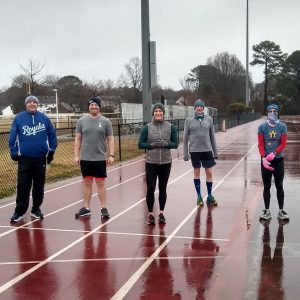 I'm happy you're here and can't wait to help you become a happier, stronger and more durable athlete. This blog will cover everything from running your first 5k to marathon nutrition, strength training specifically tailored to runners and just about everything in between.
ECRP wants everyone to reach their running goals while reducing the frequency of injury and having as much fun as possible.  From an ultra marathon to stealing second base, East Coast Run Project is the running coach with answers to your running efficiency and power questions.
Whether you're marathon training, half marathon training, racing or going from couch to 5k, we're here to guide your running adventure and cheer along the way.
Posts will come directly to your chosen inbox on the 1st and 15th of each month (subject to change) and if you have questions, don't hesitate to send them in!
Work hard.  Recover correctly.  Reach your Destination Faster.
Welcome to the team!
Coach Meredith