It's race season!  That brings up the question of needing a pair of racing flats.  With so many fancy shoes out there, do you need a special one for race day?
The answer is maybe.  The contrasts between training shoes and race flats isn't as dramatic as the differences between basketball and trail shoes but they are there.  More than looks or drop, the type of shoes you want for race day depend on what kind of runner you are.  Here are 5 ways to tell if you'll want to stay clear of racing flats.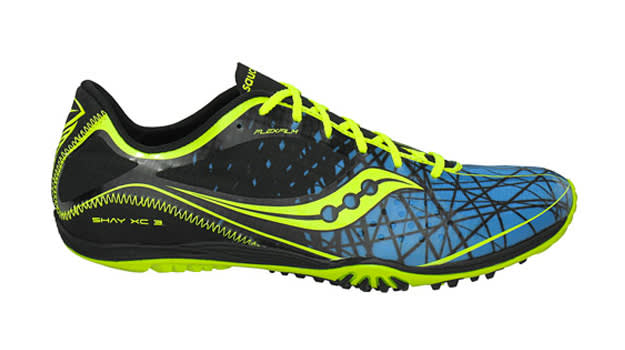 You're a new runner.  Throwing on a lighter shoe won't actually make you that much faster.  Hours of training and hard work do that.  A less cushioned, less supportive pair of racing flats is more likely to lead to an injury than a new PR.
Marathoners.  The marathon is a long race and you'll be taking lots of steps while beating your body up.  Don't make it worse by stripping away the layer of protection between your foot and the road.  Happy feet are fast feet so give them a little love on race day with nice comfy shoes.  The longer the race, the more shoe you'll need.
Heavier runners.  You'll need that extra cushioning for support over the length of the race and the barefoot movement hasn't been all its cracked up to be.  Typically, less protection means more injuries.  No matter what the scale says, your gait can have a big impact on how much pounding your bones take with each step and swapping into a lightweight shoe on race day can change the way you move and lead to injury.
You're injured.  If you have any hint of soreness, fatigue or muscle strain, stick with your trainers since you probably won't be pushing yourself for the race's entire duration anyway.  It always better play things safe than toy with making a minor injury more serious.
You didn't train in them.  Nothing new on race day, right?  That especially goes for shoes.  Whether you're tackling the course in brand new trainers or fancy racing flats, definitely spend time training in them.  Take them out for easy runs, a track session or two and maybe even a long run.  You have to prepare your body for the demands of a lightweight shoe.
Coach Meredith